As a global leader in the delivery of stable micronutrients into the infant nutrition, and special medical market, we are well positioned to provide the necessary support for the use of Nu-Mega products within our clients chosen product application.
THESE SERVICES INCLUDE: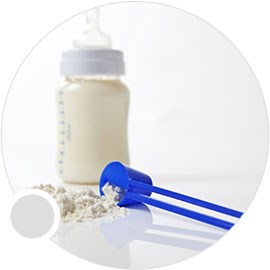 Product development support
On-site technical support
Shelf life stability verification
Analytical verification of DHA fortification
Regulatory support (nutritional labelling claims)
APPLICATION SUCCESSES
A large part of our offering is providing the expertise to support the use of our products within your chosen field. From product development, regulatory and on-site technological support, to shelf-life stability and analytical verification, we provide peace of mind with all of our products.
For further information, please contact us at research@nu-mega.com
GUIDELINES AND RECOMMENDATIONS
Nutritional intake recommendations -
Omega-3 DHA dietary intake recommendations
http://www.issfal.org/statements/adequate-intakes-recommendation-table
Quality standards -
GOED Voluntary Monograph for EPA/DHA oils
http://goedomega3.com/index.php/goed-monograph
For further information, please contact research@nu-mega.com